Superior Fluting Paper pulping Line Equipment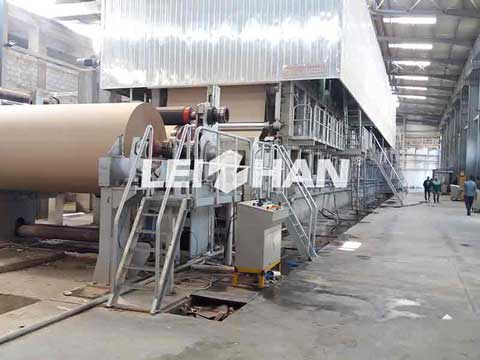 To produce fluting paper, many customers adopted our superior fluting paper pulping line equipment with less cost and high efficiency,they also get qualified paper. Certainly, we also have many other pulp and paper equipments.
Superior Fluting Paper pulping Line Equipment Information
1.Output paper: corrugated paper, fluting paper, cardboard paper
2.Raw material: waste paper and so on
3.Paper pulping line machine: D type hydrapulper, high density cleaner, inclined thickener, first stage mid consistency coarse screen, reject separator, mid density cleaner, mid consistency fine screen, inclined thicker, double disc refiner, inclined thickener, pressure screen before paper machine.
4.Advantages: less energy consumption, high quality output paper, less price than others, etc.
About superior fluting paper pulping line equipment, our professional enginner will design the technical proposal depend on your demand. Feel free to send us an email or leave a message. Our email:leizhanpulper@gmail.com