Superior Paper Mill Machinery For Sale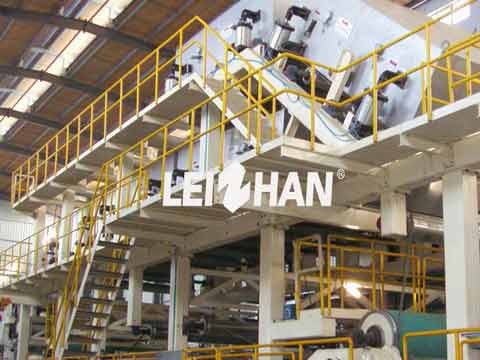 As a manufacturer, many customers choose our superior paper mill machinery with stable running, high efficiency, and you can get finish paper with higher quality. Our equipment convers many types paper production line.
Superior Paper Mill Machinery Specification
1. Kraft paper making machine: produce kraft paper, testliner paper, etc.
2. Corrugated fluting paper making machine: produce corrugated paper, fluting paper, cardboard paper.
3. Tissue toilet paper machine: produce tissue paper, toilet paper, facial paper, napkin paper, etc.
4.High grade cultural paper machine: produce office paper, writing paper, printing paper, A3, A4 paper, etc.
5. Coating board paper machine: making duplex paper, grey board coated paper, white board coated paper.
6. Paper pulp making equipment: we have whole set of paper pulping line machine, stock preparation system, etc.
About superior paper mill machinery , our professional enginner will design the technical proposal depend on your demand. Feel free to send us an email or leave a message. Our email:leizhanpulper@gmail.com