2600mm Toilet Paper Machine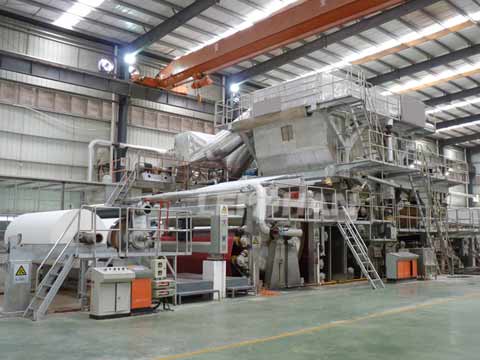 2600mm toilet paper machine net of paper width is 2600mm for 25tpd toilet paper making. With the development of economy, tissue paper machine is more needed in paper mill for market needs.
2600mm Toilet Paper Machine Parameter
Paper Type: High-grade toilet crepe paper
Net Of Paper Width: 2600mm
Capacity: 25tpd
Productivity Ratio: 13-40g/m2
Working Speed: 500m/min
Design Speed: 600m/min
Driving Type: Sectional Drive
Distant Between Soleplates: 3600mm
Leizhan is professional in paper and pulp equipment, with high quality but low cost machine, the products are exported to 128 countries. Recently, Ghana paper mill order Leizhan complete paper pulping equipment and paper machine for 10tpd tissue paper making project.