30TPD Deinking Plant Produce Tissue Paper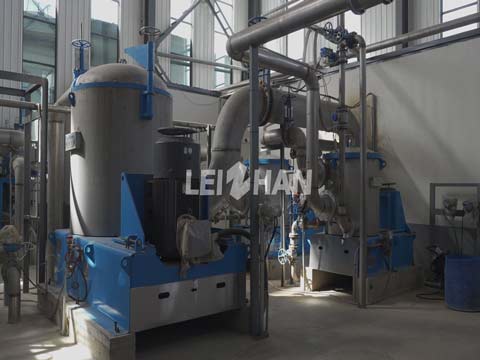 Tissue paper machine can use waste paper(such as waste books, newspaper, used office paper, waste paper edge from printing factory ),virgin pulp as material to make high quality tissue paper, here are some details about 30tpd deinking plant produce tissue paper.
30TPD Deinking Plant Produce Tissue Paper Details
The entire pulp preparation process requires about four processes: pulping, cleaning, screening, and refining. The pulper we use in our deinking plant is always H.C. hydrapulper, which can separate waste paper and ink in high concentration during the waste paper deinking process. Then, the high density cleaner is responsible for removing large heavy impurities. After sieving, the M.C. Pressure Screen is applied for coarse sieving and fine sieving, and the low density cleaner is used to remove small and heavy impurities. As for the refining process, it depends on the customer's needs.
Leizhan is a professional manufacturer of tissue paper making line machine. If you are interested in our toilet tissue paper machine, please free to email us.
Our email: leizhanpulper@gmail.com