Coarse And Fine Screening Of Waste Paper Pulp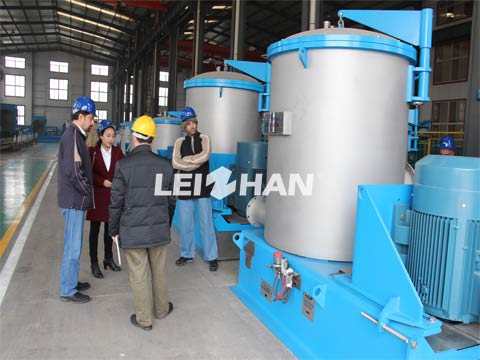 During the waste paper recycling, it is essential to go through coarse and fine screening, and screening equipment is occupies a very important position in the pulp and paper industry. Its use directly affects the quality of papermaking, and reasonable screening machine can reduce costs. The screening equipment is highly technical, and user should select it according to the position, concentration, yield and quality of the fine pulp.
Coarse Screening
After disintegration, the waste paper will enter into High Density Cleaner and then through coarse screening. Equipment for coarse screening of waste paper pulp includes: ①Up-flow Pressure Screen. ② Fiber Separator. Which coarse screen is selected in the process should be based on the characteristics of equipment and waste paper material to be treated and the performance requirements of paper to be produced.
Fine Screening
After the slurry is subjected to coarse screening, the slag is removed by Low Density Cleaner and then enters into fine sieve. At present, there are many fine screening forms, such as outflow and inflow.
From the use case, the fine screening outflow pressure screen of pulp workshop is better, it has large output and good effect. The principle is the same as upflow coarse screen. The difference is that the rotor is a gap-adjustable rotor, and the rotor speed is lower than coarse screen.
We are professional pulping equipment manufacturer, and our engineer team will offer you useful advice according to your requirement. Any interest or question, welcome to consult: leizhanpulper@gmail.com.