How To Handle White Water Of Paper Machine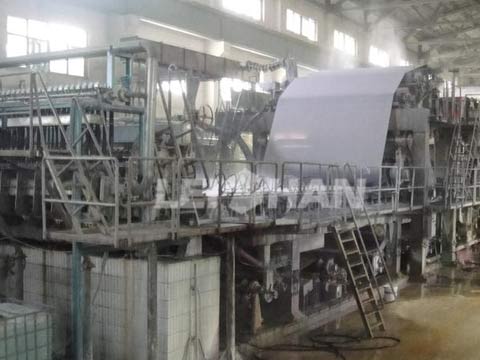 Dealing with white paper in paper making project isn't an easy task for paper makers, and the white water of paper machine can be processed in a three-stage cycle.
Three Stage Recycling
First stage
The first stage of circulation is the white water of wire section, which is used for the slurry dilution system;
Second Stage
The second stage circulation is that the water of remaining white water and the water spray pipe of wire section is treated by white water recovery device, and the material is recovered, the treated water is distributed to used system;
Third stage
The third-stage cycle is the paper machine waste water and white water of second-stage circulation, which are combined and processed by the in-plant waste water treatment system, and part of the treated water is distributed to the used system.
If you plan to start a pulp and paper making business, welcome to consult, we have professional engineer team help you build paper making project. Email address: leizhanpulper@gmail.com.