Paper Making Press Process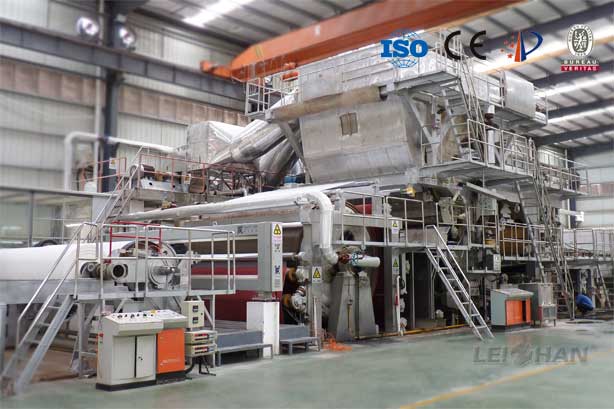 High quality paper is always pursued by paper making industry and customers, while paper making press process has a significant effect on the paper structure, strength and high quality paper in waste paper making process.
Influence Of Paper Making Press Process
Pressing can increase the fibers contact of paper, promote more hydrogen bonding between the fibers, and increase the bonding area between the fibers, thereby increase the bonding strength of the paper fiber. The fine fibrillating of the fiber lay the foundation to improve the combination between the fibers, when pressing, the press effect of pressure roller on the wet paper can achieve the combination of the fibers, thus complete the three-dimensional structure of the paper shape, resulte the Paper "curing" phenomenon.
Paper After Press Process
1. Broken Factor: At any beating degree, with the press pressure increased and increased
2. Tightness: Increased with the increase of press pressure; Bulk: Reduce with the increase of press pressure
3. Tensile strength: Increased with the increase of the press pressure
4. Porosity: With the press pressure increased and increased
5. Opacity: Reduce with the increase of press pressure
Contact us
Zhengzhou Leizhan Technology Paper Machinery Company
Office Add: Hetun Industrial Area, Dawei Town, Xinmi City, Henan Province, China
Email: leizhanpulper@gmail.com
Tel: +86 371 55129198
Fax: +86 371 86138029