Streaming System In Papermaking Process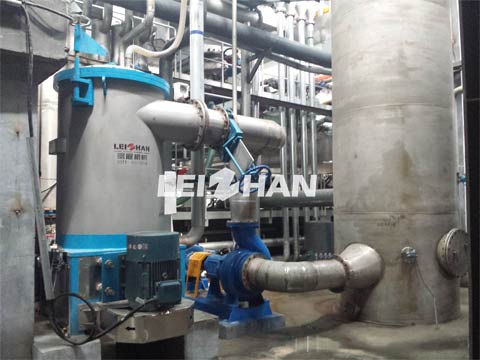 Streaming System means that adding the mixed slurry to white water to be diluted to a concentration and flow rate suitable for papermaking conditions, and then sent to the headbox after purification screening and deaeration.
Working Process Of Streaming System
Main equipment
It consists of headbox, pulse attenuation tank, conical slag remover group, flushing pump, pressure screen, dilution water device, slurry pipe, pulp chest and related auxiliary equipment.
Process flow chart
Mixing slurry chest – Finished slurry chest – Washing tank – Slag remover group – Washing pump – Pressure screen – Pulse attenuation tank – Headbox – Starching
The short circulation system is the key to whether the slurry can be delivered to the headbox with a stable concentration, flow rate, uniformity and no pulse. Therefore, Streaming System is very important in papermaking process.
Leizhan supply all equipments of Streaming System, from design to install. Any inquiry, please contact: leizhanpulper@gmail.com.