Coated White Board Machine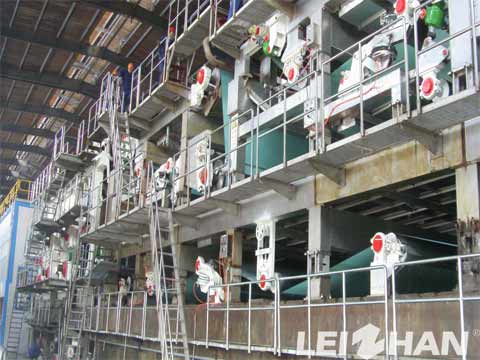 Coated white board machine is mainly used to make coated whiteboard paper, and white board paper is a processing paperboard which is processed by finishing after coating white plant on the original paperboard, and the basis weight of whiteboard paper is generally more than 200g/m2 with over 0.1mm thickness. which is mainly used for making package box after single-sided color printing.
Performance Characteristic
With high whiteness on the surface of coating whiteboard paper and good smoothness, ink absorption and printing gloss, the cardboard itself has good stiffness and folding resistance, so it can not only carry out high-quality color offset printing and gravure printing, but also meet the requirements of packaging. So it is a high-quality material for making high-grade commodity packaging boxes.
Whether you are going to build a paper plant for paper making business, or want to upgrade odd pulp and paper machine, we can offer you professional guide and help. Be free to email me for details: leizhanpulper@gmail.com.