High Speed Pulp Washer Paper Mill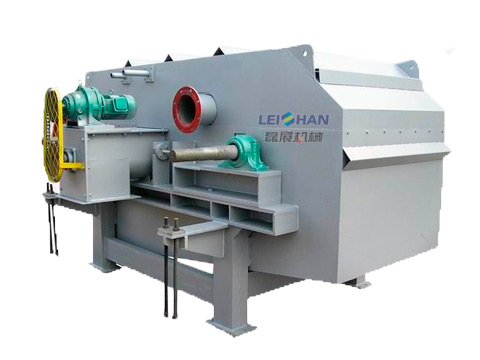 Paper mill High speed pulp washer is a pulp washing machine in paper and pulp industry. The pulp washing machine is researched by adopting foreign advanced technology. It is a new type pulp deinking and washing equipment. The whole paper mill equipment adopts full closed structure, stainless steel cover, can replace Disc thickener and Inclined screw thickener, simplify process, reduce production cost.
The high speed pulp washer can remove the fine impurities such as ink particles and fillings, etc in recycle-fiber pulp efficiently. It is widely used as a washer and thickener for the deinking pulping process of ONP, SWL, MOW, and etc.
High performance of paper mill High speed pulp washer
1. Equipped with the auto-correction system of wire, it helps in more smooth operation.
2. Advanced technology equipment, high automation.
3. Pulp can achieve change from low consistency to high consistency with a single device.
4. High ash removal efficiency, high pulp washing performance.
5. Effectively remove ink particles and fillings, etc., improve pulp brightness.
6. Simple structure, low area occupied, high efficiency, widely used in pulp deinking system.