How To Operate Coating Roll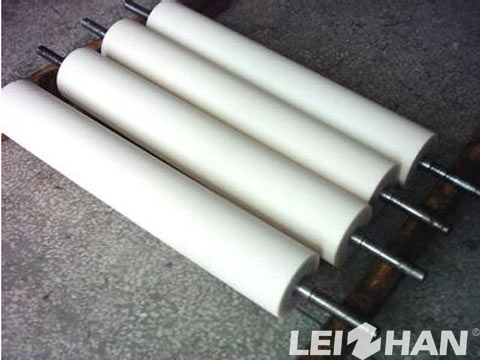 Paper machine spare part coating roll is used in paper making line, coatings can be coated on many kinds of substrate, including paper, paperboard, plastic film, foil, metal plate, glass board and board by easy coating method. While, what is the details of coating process? This article is mainly introduce this for you.
Coating Process Details
1. First of all, prepare the appropriate size of substrate for proofing use.
2. Put substrate on the imprint machine and clamp it with a clip.
3. Select the appropriate type of coating roller, put on the imprint machine, and near the clip.
4. The coating or glossy oil used for proofing is placed near the clip and about 1 cm below the coating roller.
5. Hold both ends of the coating roll with both hands, pull the coating roll to the direction of operator at a constant speed and pressure, please note that the coating roll should not be rotated during the operation.
6. After proofing, put the coating roller in the appropriate solvent to clean and dry with cloth. Please note that the coating roller should always be kept dry.
Whether you plan to build a paper mill or update odd pulp and paper equipment, we can provide complete set of pulping line and paper making machine. Welcome to consult, our salesmanager will offer you professional service and help. Email address: leizhanpulper@gmail.com.