1760-3600mm Corrugated Paper Making Machine Supplier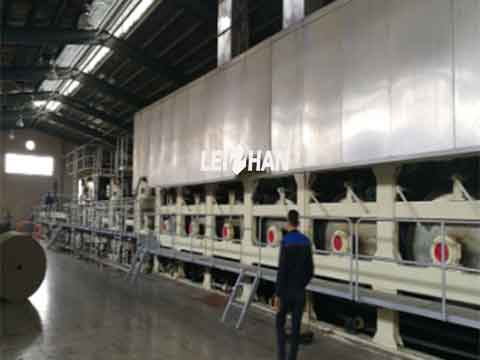 For waste paper recycling and the widely use of corrugated paper, we provide 1760-3600mm corrugated paper making machine. Apart from this, as a supplier and manufacturer, we also have paper pulping and stock preparation system that can be used in your paper mill project.
1760-3600mm Corrugated Paper Making Machine Information
Raw material: waste paper
Output paper: corrugated paper
Trimmed width: from 1760mm to 3600mm, such as 1880mm, 2400mm, 2600mm, 2880mm, 3600mm
Basic weight: 100 – 250gsm
Working speed: 100 – 180m/min
Production capacity: 30 – 120t/d
Leizhan Supplier & Manufacturer Service For You
What machine we can supply: paper production line equipment, paper pulp making machine, stock preparation project equipment.
Before-sale: professional proposale depend on your demand, accompany you to visit the factory from our company
After-sale: technical support, safety and fast delivery, installation training, etc.
About 1760-3600mm corrugated paper making machine, or leizhan supplier details, welcome to email or mesage us for your paper mill project. Email: leizhanpulper@gmail.com