3800mm Single Face Paper Corrugating Machine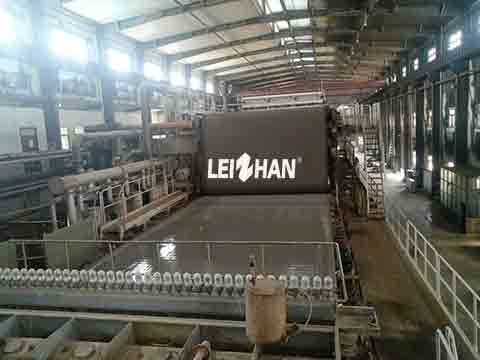 In waste paper recycling and corrugated cardboard paper making line, we supply 3800mm single face paper corrugating machine for paper mill. Meanwhile, paper pulping and stock preparation system from us can be used in paper project.
3800mm Single Face Paper Corrugating Machine Specification
1. Raw material: waste paper, waste carton, etc.
2. Trimmed width: 3800mm
3. Paper type: corrugated paper
4. Production capacity: 100 – 120t/d
5. Basic weight: 80 – 150gsm
6. Working speed: 200 – 300m/min
7. Remark: we also provide whole paper pulp making process machine for you in this corrugated paper project.
If you want to spend less money and reap more benefits, at the same time, ensure your project running efficiently and stably, it is a great chance by contacting us.
For the cost and details of 3800mm single face paper corrugating machine, email or message us for your paper mill. Email: leizhanpulper@gmail.com