4250/450 Sizing Machine In Papermaking Line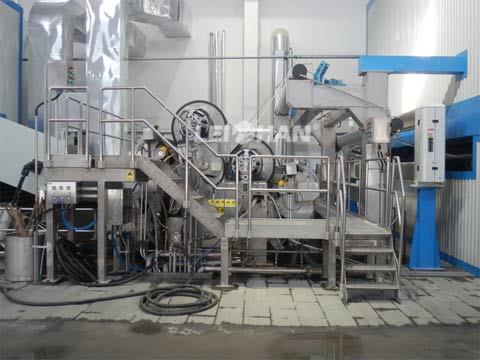 The main structure of 4250/450 Sizing Machine is : double-roller oblique type, two-roller belt drive, the sizing machine mainly consists of frame, upper and lower sizing roller, sizing supply device, sizing stopper device, doctor blade, pressure system, etc.
Sizing Machine Technical Specifications
Basis weight: 125-450g/m²
Trimmed width:4250mm
Design speed: 450m/min
Operating speed: 400m/min
Gauge distance: 5200mm
Arrangement: Left and right sides
Design line pressure: 80KN/m
Working line pressure: 40-60KN/m
Pressurization method: pressurizing with pneumatic tire
Paper feeding method: threading paper threading
Sizing amount: 4~6g/m2
4250/450 Sizing Machine is an important paper machine spare part that required by many paper plants, Leizhan provides various kinds of paper making equipment for papermaking line. Welcome to consult us: leizhanpulper@gmail.com.