4600-750 Paper Mill Sizing Machine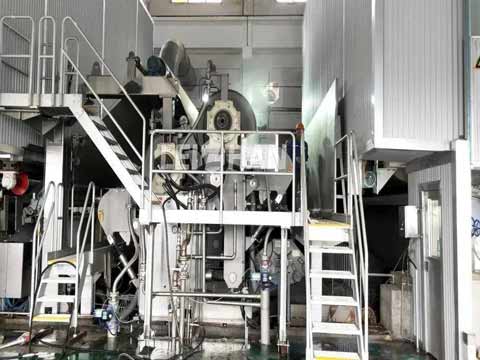 The film transfer sizing machine is a pre-measured roll sizing equipment. The glue is pre-measured onto the sizing roll through the metering element to form a uniform glue film. When the paper web passes through the nip of the sizing roll, the glue The roll is transferred to the paper web to complete the sizing.
Sizing Machine Features
Applicable paper types: kraft/testliner/corrugated paper project
 Good running performance;
The adjustment range of sizing amount is large;
 Fewer broken paper webs;
The sizing machine can also operate normally when the moisture content of the paper web is high;
The glue on both sides of the paper can be different.
IIf you are interested in our sizing machine, welcome to contact us.
Email: leizhanpulper@gmail.com