D Type Pulper For Paper Mill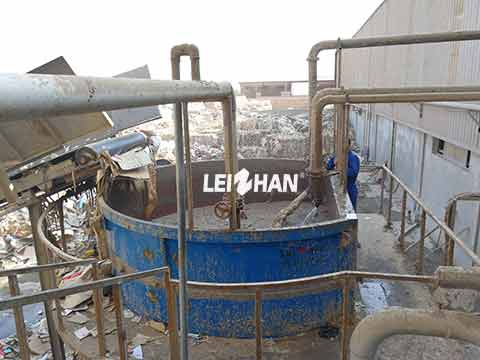 For paper mill production line, our D type pulper can be used in paper pulping process. As a manufacturer, we provide it with great cost and high quality. And it has been installed in a lot of paper projects from most of countries.
D Type Pulper Details For Paper Mill
1. Equipment: D type pulper
2. Application: used for pulping, suitable for various kinds of pulp board, broken paper, waste paper
3. Consistency: 3 – 5%
4. Production capacity: 30 – 1200t/d
5. Advantages: shorten pulping time, improving efficiency, reduce energy consumption and investment cost, etc.
About Leizhan Manufacturer
1. Basic information
We are specilizing in paper pulping and paper making line. Until now, our equipment has been exported to most of countries in the world and has been installed in lots of paper mill projects.
2. Experience: 40 years
3. Equipment certification: ISO, CE, etc.
Except this D type pulper, we also have drum pulper that is suitable for larger production capacity than it. About its price and details, or Leizhan manufacturer, or other machine for paper mill production line, welcome to email or message us.
Our email: leizhanpulper@gmail.com