Fluting Paper Machine For OCC Recycling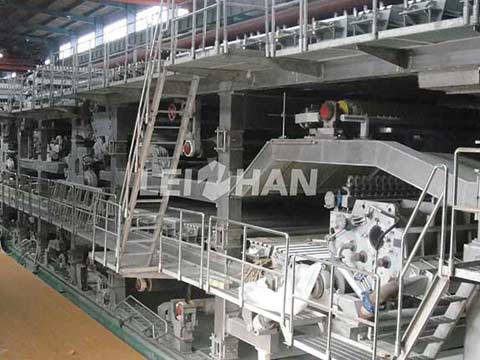 Recently, many customers want to start fluting paper making project and build factory. And this 5200mm fluting paper making machine is necessary for paper worker who want to manufacture large capacity fluting paper.
Fluting Machine Technical Details
Product: High-strength fluting base paper
Basis weight: 100-140g/m2
Net paper width: 5200mm
Roll paper width: 5260mm (on roll paper machine)
Working speed: 500m/min
Designed speed: 550m/min
Crawling speed: 25m/min
Dynamic balancing speed: 650m/min
Roller roller balancing speed: 1200m/min
Transmission method: branch transmission, AC motor frequency conversion control
Layout form: single-layer layout
If you have idea to manufacture large capacity fluting paper, this 5200mm fluting machine can be selected for your prouction business. More specification, please contact: leizhanpulper@gmail.com.