M.C. Pressure Screen VS Inflow Pressure Screen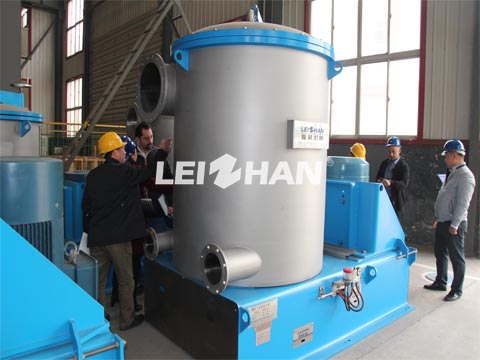 M.C. pressure screen is mainly used for coarse and fine screening of various waste paper pulp, this equipment can screen pulp normally under quite high consistency(2.5-4%). And it can reduce amount of water cycle and system energy consumption in production process. While the Inflow pressure screen has the advantages of small motor power, high production capacity and energy saving.
Differences In Structure
First, they are used in different place: M.C. pressure screen is used for screening section of slurry, and Inflow pressure screen is used at flow system before headbox.
Second, the pipes such as inlet and exit, slag discharge and base are not same.
Third, the flowing method of slurry is different, Inflow pressure screen belongs to inflow, and M.C. pressure screen belongs to outflow.
Fourth, the structure of inside rotors are different.
Pulping equipment is manufactured by our company's professional technology team and engineers, and we have experienced in pulp and paper industry for almost four decades, if you have any interest about machine, feel free to contact with me: leizhanpulper@gmail.com.