Paper Machine Polyester Wire Mesh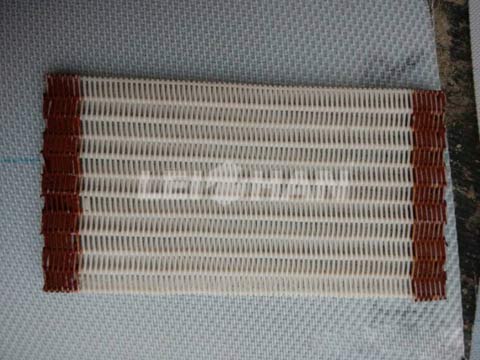 Polyester Wire Mesh is widely used in paper making industry, the paper machine polyester wire mesh can be divide into different types for paper machine different needs.
Polyester Wire Mesh Types
1. According to the use: Can be divided into polyester forming wire, polyester dryer felt, polyester helix wire mesh, pressure filter, sludge dewatering wire, pulp washing wire, polyethylene mesh.
2. According to the knitting series: Can be divided into four heddle, five heddle, seven heddle, eight heddle, sixteen heddle, twenty-four heddle, etc
3. According to the type: Can be divided into single-layer wire, double-layer wire, three-layer wire, etc.
Polyester Wire Mesh Feature
1. Acid-resistance, alkali-resistance, wear-resistance, high temperature resistance, long service life.
2. Mesh flatness, high tensile strength, good air permeability. High efficiency of heat transfer, can save energy for users.
3. Easy to install, the interface without print, the intensity can reach 100% of the normal wire.