Paper Mill Paper Reeling Machine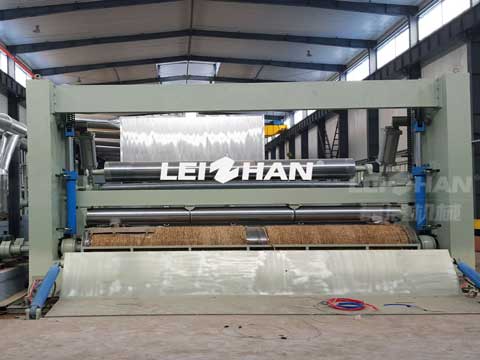 Make Your Own Jumbo Paper Roll Rewinder is the latest part of the Jumbo Paper Roll Processing Line. The paper reeling machine is applied to wind the paper into a certain roll. Roll width can be according to customer's requirements.
Paper Reeling Machine Details
Working principle: The paper web starts from the parent roll. On the take-up roll, it passes through the guide roll, and then wraps around the slitting and cutting roll for winding. The wrapping paper roll is supported by two driven support rolls. If it is a shaftless roll paper, the paper wraps the paper tube, the top of the paper core lifts up the winding paper tube, and rolls the paper. As the roll diameter increases, the center moves upward. The bottom cutter roll and rip cutting part also move upwards.
The paper reeling machine produced by our company has the advantages of high efficiency. Feel free to send us an email or leave a message. Our email:leizhanpulper@gmail.com