Paper Mill Stock Preparation System Equipment Agitator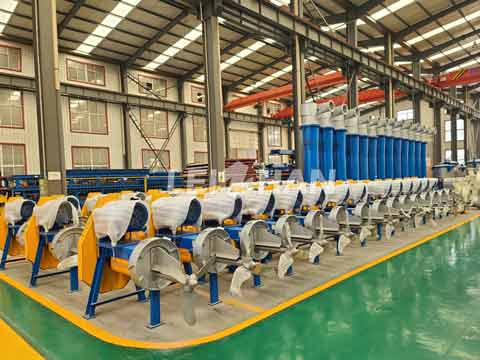 To make better paper, the quality of the pulp must be ensured. For this purpose, our company offers advanced pulp chest agitator, which can circulate and stir the pulp in the tank. In addition, if you have other needs, we also offer a complete range of stock preparation system equipment for papermaking.
Paper Mill Agitator Specification
1. Agitator, propeller, mixer
Stir pulp cyclically in chest to maintain pulp liquid in suspending condition. It can ensure pulp components even distribution.
2. Model: JB series
3. Consistency: equal or less than 5%
4. Features
Stable and efficient, low power consumption, strong thrust, perfect effect, angle can be adjusted according to sludge concentration.
Leizhan company attaches great importance to the quality of our machines and the services provided to our customers. Our pulp chest agitator can also help you reduce costs. You can find out more details about our waste paper recycling production. You are welcome to contact us at your leisure.
Our email: leizhanpulper@gmail.com