Paper Pulping Machine Mid Consistency Pressure Screen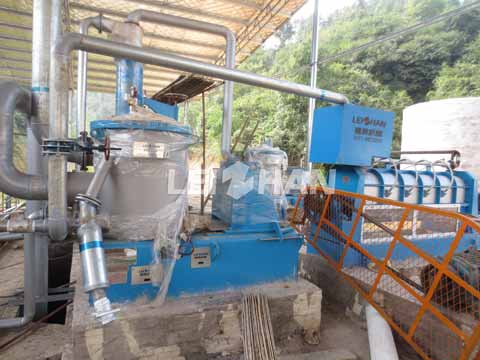 The middle consistency pressure screen provided by Leizhan company is mainly applied for coarse and fine screening of paper pulp. The  middle consistency pressure screen adopt the best materials and accessories in the world and is an essential and efficient equipment for papermaking projects.
Middle Consistency Pressure Screen Features
1. Reasonable structure, strong and durable, low fiber loss
2. Main material: stainless steel 304
3. Double-end mechanical seal: American manufacturer
4. The Korean automatic oil injection device ensures stable operation, and the Finnish supplier's automatic water injection device reduces maintenance.
We provide customers with various services such as factory design, equipment installation, commissioning, training, etc. The mid consistency pressure screen is one of our most popular machines. If you have any interest, please feel free to email us.
Email: leizhanpulper@gmail.com