Pulp Cleaning System Machine Reject Separator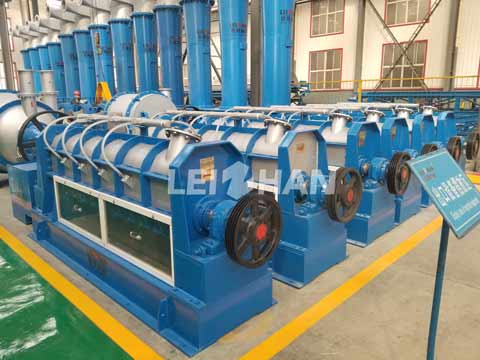 It is known that due to the different types of waste paper, waste paper pulp contains more impurities. The reject separator removes light impurities and separates fibrous plastic sheets. It doesn't block the sieve plate, so customers don't need to turn off the device for cleaning. In addition to reject separator, our company also provides complete pulp cleaning systems to pulp manufacturers.
Reject Separator Brife Introduction
1.Function
For pulp purification, reject separator is mainly applied for fiber release and impurity separation in waste paper pulp coarse screen system.
2.Features
Normal pressure shut-off operation, continuous slag discharge, high working efficiency.
European standard pulley, stainless steel cutter.
The upper cover can be opened, making maintenance simple and convenient, simplifying the system process and saving power consumption.
Our pulp cleaning machine reject separator provide excellent performance in paper mill projects. Of course, we also offer a full range of pulp and paper production line machines. If you want to know more details about paper production line machine, please feel free to send us an email.
Our email:leizhanpulper@gmail.com