Pulp Preparation Machine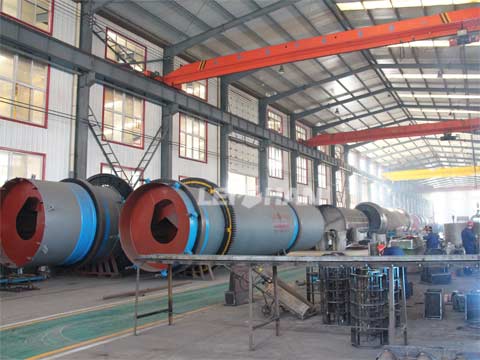 Leizhan supply the whole pulp preparation machine paper mill equipment for customer.
Pulp preparation is divided into stages:
 dissolution of raw material in a pulper
 rough pulp cleaning in high density cleaners and sorters
 thickening
 pulp kneading
 diluting and fine cleaning
 fine screening in vertical screeners
 homogenisation or mixing
 addition of required additives.
Dissolution of raw materials in a pulper.
Raw material is dissolved in the pulper in order to attain a rough paper pulp.
Rough pulp cleaning in high density cleaners and sorters
Various impurities contained in raw material have to be removed due to the fact that they might interrupt the production process as well as affect the quality of the paper produced. Impurities with a higher specific gravity are removed in high density cleaners. The impurities need to be removed as soon as possible, before they disintegrate into smaller particles which render cleaning more difficult.
Sorting and de-flaking
Sorters are used to remove non defibred matter and other disturbing substances. Paper pulp that failed to defibre in previous stages is again processed in the pulper. Simultaneously, sorters separate the incoming paper pulp into that of acceptable quality and that which must be rejected due to a high content of impurities.
Thickening
Sorted and purified paper pulp then undergoes thickening. Diluted pulp is thickened in a double band press.
Kneading
Pulp is then moved by conveyor belt to the kneading machine. Steam heating causes the dispersion of resins whilst kneading additionally promotes pulp deflaking and homogenisation.
Diluting and fine cleaning
The defibred mass is then diluted and led through different stages of cleaning.
Fine screening in vertical screeners
Fine screening further refines the paper mass. Good quality paper mass is screened once and then re-thickened. Poor quality pulp is subject to secondary screening, returned to the pulper or eliminated as waste.
Homogenisation or mixing
Requisite additives are put in the mixing container in order to promote the equal distribution or stacking of fibres and therefore improve the mechanical properties of the paper.