Small Capacity Egg Tray Making Project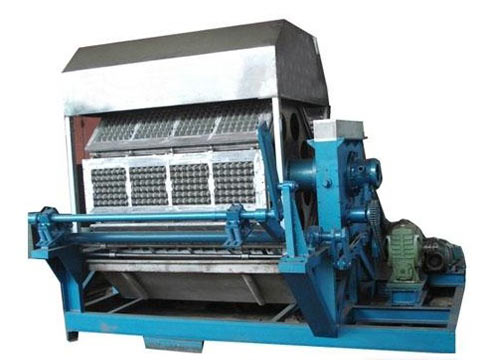 The production process of egg tray is inseparable from some manufacture equipments, such as pulping system, forming system, drying system and other auxiliary equipments. And these equipments with complete stock preparation system all can be provided by Leizhan.
Major Manufacture Equipment For Egg Tray Making
1. Pulping System
Pulper: for pulping raw materials like waste paper, waste cardboard.
Agitator: stir pulp cyclically in chest to ensure the pulp components even distribution.
Pulp Pump: for transporting liquid or solid materials in egg tray making.
2. Forming System
The molding machine has a total of one forming template and one transfer template. Each template size is: 1220x400mm. Each template can hold 3 sets of egg tray molds, 3 sets in total; the forming efficiency is 5-7 stations/min.
With the features of high efficiency and energy-saving of this egg tray production machine, this making line has been working in many areas. Our company is responsible for providing installation, commissioning and training technicians for the production line, also offer good after-sales service.
Email address: leizhanpulper@gmail.com.