280t/d Package Paper Making Project, India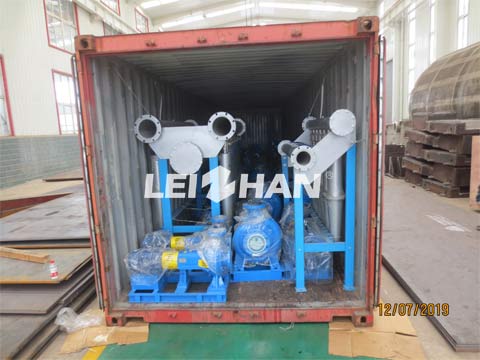 280TD package paper making project is an production line for package paper making, which is required by our customer from India. They choose complete pulping equipment from Leizhan as their main manufacture machine under the introduction of previous customers in India.
280TD Package Paper Making Equipment
D Type Hydrapulper: pulping various kinds of pulp board, broken and waste paper in paper making process.
High Density Cleaner: remove all kinds of heavy impurities in paper pulp.
Low Density Cleaner: remove heavy impurities in the pulp like gravel, scrap iron, dust, etc.
H.C Hydrapulper: separate waste paper and ink under high consistency.
Reject Separator: for fiber relief and impurities separate for tailing in the coarse system.
Inflow Pressure Screen: automatic oil injection device, low maintenance cost.
M.C Pressure Screen: coarse and fine screen of various waste paper pulp.
Pulp Chest Agitator: stir pulp in chest to maintain the pulp liquid in suspending condition.
Pulp Pump: transport liquid or solid material in paper making.
Customer Information
Customer: India
Time: July, 2019
Project: 280TD Package Paper Making Project
Welcome to consult: leizhanpulper@gmail.com.