100t/d Culture Paper Making Equipment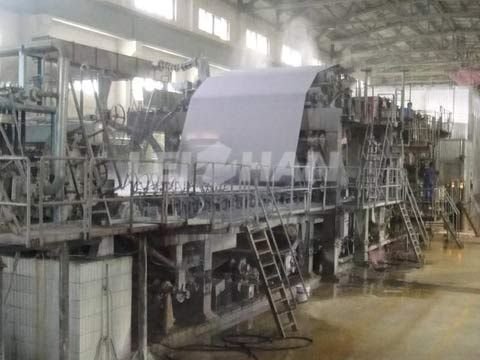 This 100t/d Culture paper making equipment is designed for paper plant that want to produce writing & printing paper, and the full production line has the advantages of energy saving and high efficiency.
Details About 100TD Culture Paper Machine
Product kind: writing paper, printing paper.
Basis weight: 80-400g/m²
Width of paper: 4200mm
Track distance: 5500mm
Working speed: 300m/min
Structural speed: 350 m/min
Dynamic balance speed: 400 m/min
Nominal capacity: 100 t/d
Transmission form: AC frequency conversion drive
Mainframe structure: long wire section, multi-cylinder combination, internal and external sizing.
If you are going to start a culture paper making project, welcome to contact us for detailed business plan: leizhanpulper@gmail.com.