230TD Culture Paper Making Equipment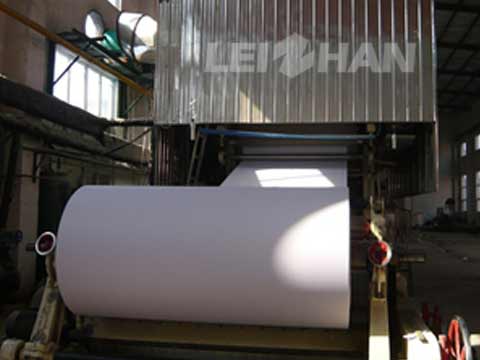 There are many important steps in the process of paper making, which mainly includes turn waste paper into fine pulp, and then transport these fine slurry to paper making machine to form paper web, finally become finished paper and paper roll. And 230TD culture paper making equipment is an advanced machine which can turn waste paper to treasure.
Culture Paper Machine Basis Information
Product paper: culture paper, A4 copy paper, printing paper
Basis weight: 50~80g/m2
Net paper width: 3520mm
Wire width: 4100mm
Working speed: 800m/min
design speed: 1000m/min
Balance speed: 1200m/min
Gauge: 4850mm
Production capacity: 230t/d
Transmission mode: AC variable-frequency division transmission
Transmission power: 3233kw
From paper pulping to paper making, Leizhan can supply all equipments to process waste paper, and provide advanced paper machine for paper mill. Any question or demand, be free to contact: leizhanpulper@gmail.com.