Paper Pulp Refiner Machine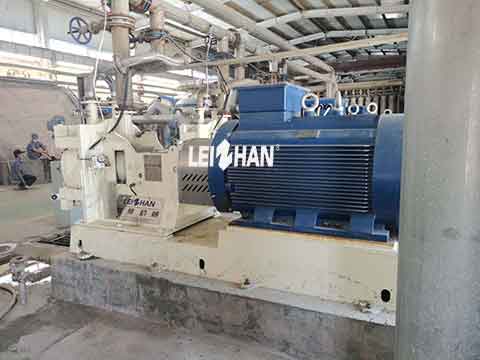 Paper pulp refiner machine can improve slurry beating degree to meet the paper making needs. In paper making line, it also helps you get better accept pulp to make paper.
Paper Pulp Refiner Machine Specification
1. Range of op.consistency: 3.5 – 6.0%
2. Type: RF series
3. Main role: used for pulping, improve pulp beating degree.
4. Suitable for material: wood pulp, mechanical pulp, chemcial pulp, waste paper pulp, etc.
5. Disc diameter(mm): 20 – 58mm
6. Advantages: save energy, great effect, accurate retract mechanism, easy operation, etc.
Know more details of paper pulp refiner machine in paper making line, welcome to email or message us at any time. Email: leizhanpulper@gmail.com