Corrugated Cardboard Paper Pulping Machine Order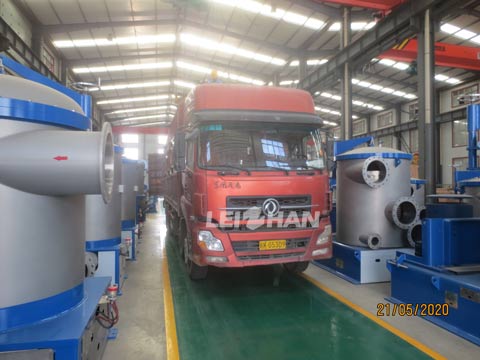 Customers in Jiangxi have used Leizhan's complete set of corrugated boxboard pulping equipment since 2011. Due to the expansion of production this time, a new batch of equipment was ordered, including a D-type hydrapulper, M.C. pressure screen, High density cleaner, Reject separator, etc. Lei Zhen provides full set of paper pulping machine with advanced pulping equipment technology, high efficiency and long service life.
Delivery Details Of Corrugated Cardboard Paper Pulping Machine
Project: Corrugated cardboard paper pulping making line
Shipping time: 21st May, 2020
Shipping equipment: D Type Hydrapulper, M.C. Pressure Screen, High Density Cleaner, Reject Separator, Light Impurities Screen, Inflow Pressure Screen and ancillary attachment goods.
Our full set of paper pulping equipment will bring a lot of benefits to our customers. If you want to start a papermaking project or , like tissue paper, packaging paper and so on, feel free to email us or leave your contact way here at any time.
Email: leizhanpulper@gmail.com