Corrugated Cardboard Production Line Machine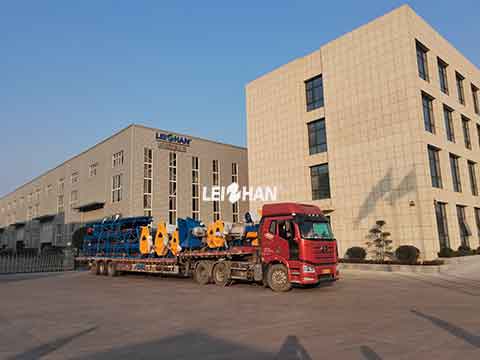 Customers had the corrugated cardboard production line project with the production capacity with 100,000 tons per year. For their paper mill, we delivered the ordered machine to them.
Corrugated Cardboard Production Line Machine Details
Paper project: corrugated cardboard paper making line
Output paper: corrugated paper
Delivery time: Dec 27, 2020
Ordered equipment: Chain conveyor, D type hydrapulper, dry pulper, hydrapurger, impurity separator, ragger, rope cutter, M.C. pressure screen, inflow pressure screen, drum screen, grapple, agitator, etc.
Shipment machine: chain conveyor, ragger, grapple, agitator and support accessories.
The cost and details of corrugated cardboard production line machine, welcome to contact us for your paper mill. Email: leizhanpulper@gmail.com