Egypt 150T/D Corrugated/ Whiteboard/ Kraft Paper Making Project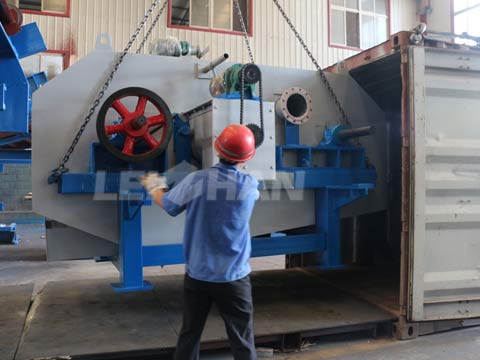 In August, 2017, Leizhan deliver the m.c. pressure screen, inflow pressure screen, pulp pump, high-speed stock washer, etc to Egypt for 150tpd corrugated, whiteboard, kraft paper making project.
Main Paper Pulping Equipment
M.C. Coarse Pressure Screen: Mainly used in pulp coarse screen stage for pulp screening, with advanced structure, high efficiency and long service life
Inflow Pressure Screen: Mainly used before paper machine for pulp screening in approaching system. With small motor power, high production capacity, energy saving
High-Speed Stock Washer: Mainly used for washing and concentrating pulp. With high efficiency, large production capacity, low power consumption.
Pulp Pump: Mainly used for transporting pulp. With reasonable structure, high concentration, long service life.
Customer Information
Customer: Egypt
Time: August, 2017
Project: 150T/D Corrugated/ Whiteboard/ Kraft Paper Making Project