Paper Mill Agitator Manufacturer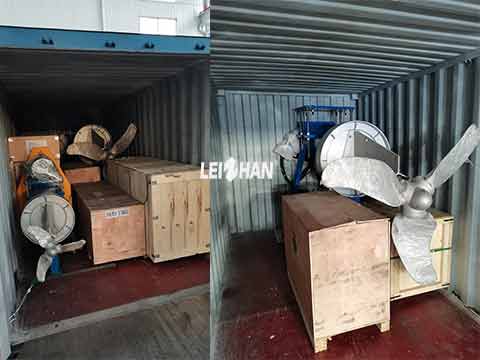 Customers from Russian paper mill ordered our propeller agitator before, which would be used in their paper making line. As a manufacturer, we send it on time.
Paper Mill Paper Pulp Agitator Manufacturer
Machine: agitator, also namely propeller
Delivery date: Mar 21th, 2021
Leizhan manufacturer: has 40 years of experience, excellent and professional manufacturer in paper industry.
Application: stir pulp cyclically in chest to maintain the pulp liquid in suspending condition.
Features: ensure the pulp components even distribution. You also can adjust its angle depend on the concentration of the slurry. Advanced balde design, strong thrust.
For paper mill, we provide whole paper making line and stock preparation system. About quotation of agitator and more details of leizhan manufacturer, welcome to contact us.
Email: leizhanpulper@gmail.com