Paper Mill Pulp Equipment Delivery Site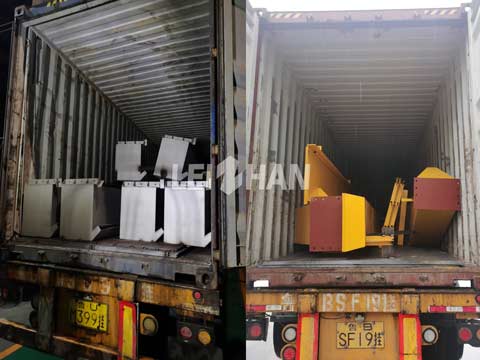 Recently, one of our customers started a new production line and after careful consideration and comparison, they chose our stock preparation line equipment. They appreciate our delivery speed and product quality. Moreover, our tools bring them more benefits than ever before.
Delivery Details
Delivery time: Sep 21th-25th, 2023
Delivery equipment: Agitator, bale breaker, chain conveyor, inclined screen, cleaner, water filter screen, grapple, reject separator, impurity separator, rope cutter, hydrapurger, D type hydrapulper and supporting accessories.
Advantage about our machine: high screening efficiency, energy saving, simple operation and low maintenance cost.
We focus on pulp making production line equipment and have gained high recognition from customers and the market. If you are interested in our machines, please feel free to send us an email or leave a message. Email: leizhanpulper@gmail.com