Egg Tray Making Project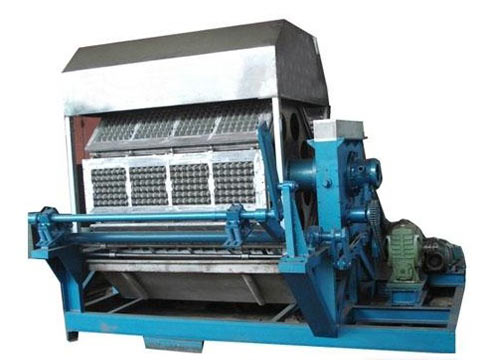 The pulp molding process is divided into three sets of mechanical processing: pulping system, forming system and drying system. Different types of egg tray equipment are available in different capacities.
Processing
1. First of all, the main raw material for making pulp molded egg tray – waste paper is put into hydraulic pulper, and is broken down into pulp fibers under the effect of shearing, turning and friction, then these fibers enter into storage chest.
2. At the same time, the slurry needs to further ground. In order to make egg tray own waterproof performance, it is also necessary to add an auxiliary agent such as waterproofing during grinding process.
3. With PLC full touch screen control, the operation is simple, safe and reliable. The design of drum type has 8-sided and 12-side, with high output and good stability.
Leizhan supply complete set of pulping line and egg tray making machine, if you are going to start a egg tray making business, welcome to contact with us. Our engineer and salesmanager will offer you professional help. Email address: leizhanpulper@gmail.com.