High Density Cleaner In Paper Pulping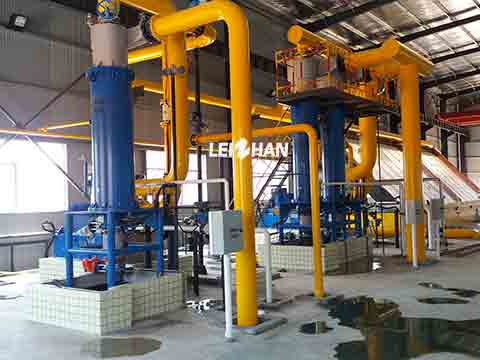 For paper mill project, our high density cleaner can be used in different paper pulping process. It can remove all kinds of heavy impurities in paper pulp, such as staples, stones, glasses, etc.
High Density Cleaner In Paper Pulping Line
Type: ZSC series
Concentration of input pulp: 2 – 5%
Discharge model: manual/auto/intermittence/countinuous
Advantages: prevent fiber loss, cover a small area, easy to operate; don't block the slag discharge port, have high purification efficiency; save energy, reduce cost; strong ability to separate heavy slag, etc.
We also have another type of cleaner machine, HD series high density cleaner. Do you need to know how to choose, install cleaner? Or more details of other equipment in paper pulping line for paper mill project?
Welcome to contact us for price and details. Email: leizhanpulper@gmail.com