How To Detect Paper Machine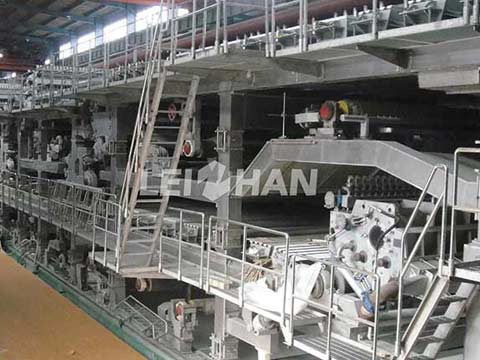 Paper machine fault diagnosis technology plays an important role in ensuring the safety of machinery and equipment, improving product quality, saving maintenance costs and preventing environmental pollution. After mastering the specific categories, the development of the fault mechanism can be predicted and corresponding countermeasures can be proposed.
Four Aspects For Detecting
1. Signal detection: Correctly select the test instrument and test method to accurately measure various signals reflecting the actual state of the device—temperature, stress, vibration, etc.).
2. Feature extraction: the state signal of the initial mode is processed by amplification or compression, form transformation, noise interference removal, etc., and the fault features are extracted to form a mode to be detected.
3. Status recognition: Comparing and classifying the mode to be tested and the reference mode, the normal and abnormalities of the device can be distinguished.
4. Forecasting decision: For equipment that is in an abnormal state, it is necessary to ascertain the fault condition, estimate the time at which it can continue to operate, and propose control measures and maintenance decisions.
Welcome to contact us if you have any demand with paper pulping or paper making line of pulp and paper machine. Email address: leizhanpulper@gmail.com.