Inflow Pressure Screen VS Up-flow Pressure Screen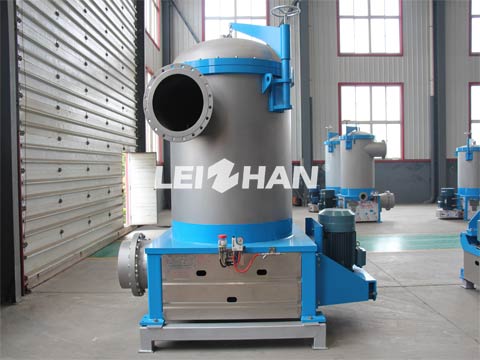 The inflow pressure screen is a modern and advanced pulp screening equipment, it has the characteristics of high screening quality, large capacity and pulse bottom. And up-flow is widely used in the filtration of coarse pulp, seminal pulp and paper pulp before waste paper pulping, and has good working performance.
Comparison Between Pressure Screens
Inflow Pressure Screen
1. It is mainly composed of shell, rotor, screen drum, transmission device, lifting device and so on.
2. With the features of high screening efficiency, long service life of screen drum, no clogging during screening, can replace the low pulse screen, good quality of pulp and low maintenance cost.
3. The screen drum is made of stainless steel, and the fine sieve joint makes removal rate of harmful impurities in the fine pulp greatly improved.
Up-flow Pressure Screen
1. This equipment adopts the up-flow structure of bottom slurry feeding, bottom discharge heavy slag and top row light slag, which effectively solves the problem of removing impurities.
2. It shortens the dwell time of impurities in the screening area and avoid the abrasion to rotor and screen basket. So prolong the rotor and screen basket service life.
Leizhan supply different types of pressure screen and various kinds of pulping equipment for paper mills, if you have any demand, feel free to contact with me: leizhanpulper@gmail.com.