Kraft Liner Paper Machine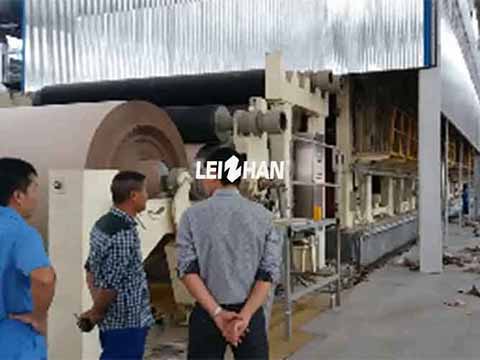 Kraft liner paper machine from our company can produce kraft paper with the production capacity of 45 – 750t/d. People also name it craft paper machine. It has great cost and quality for paper mill project. And in kraft paper production line, we also can supply unit paper pulp making line machine.
Kraft Liner Paper Machine Specification
1. Raw material: waste paper
2. Paper grade: kraft paper board
3. Production capacity: 45 – 750t/d
4. Trimmed width: 1880 – 5800mm
5. Basic weight: 80 – 220gsm
6. Working speed: 150 – 800m/min
Paper Pulp Making Machine For Paper Mill Project
Provide all kinds of paper pulping line machine, such as various type of pulper, serval model of screening machine, refiner, cleaner. Certainly, it also contains stock preparation system.
If you want to build kraft paper mill or develop your business, welcome to consult us for more details about kraft liner paper machine cost. Email: leizhanpulper@gmail.com