Kraft Paper Project Stock Preparation Line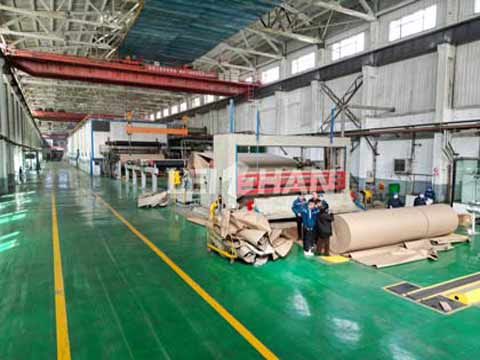 As people's living needs are gradually becoming richer, the demand for packaging paper is also increasing. And many customers have undertaken kraft paper making projects, so our company provides complete sets of equipment for paper making and stock preparation lines.
Stock Preparation Line Machine Overview
1. D type hydrapulper😀 Type Hydrapulper is mainly applied for deslagging different pulp board ,broke and other wasted paper.
2. Pulp pump: Mainly used for transporting liquid or solid material in paper making.
3. High density cleaner: Mainly applied for removing all kinds of heavy impurities in paper pulp, like staples, stone, glasses,etc.
4. Mid consistency pressure screen: mainly applied for coarse and fine screening of various waste paper pulp.
5. Reject separator: Mainly applied to fiber relief and impyrities sepaprate for tailing in the coarse screen system for waste paper pulp.
6. Inflow pressure screen: Inflow structure, low pulpse, good effect of homogenate. Small motor power, high production capacity, energy saving.
Leizhan company has focused on pulping and papermaking machinery for over 40 years, providing a variety of kraft papermaking equipment. The stock preparation line machine can also be selected in paper production lines. Please feel free to contact us for more details,
Our email: leizhanpulper@gmail.com