Paper Machine Closed Hood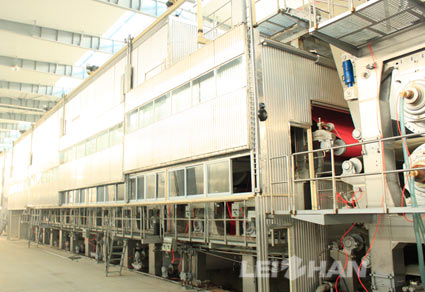 Paper machine closed hood is the indispensable equipment for recycling paper machine steam to dry and save energy in paper making process, so what's a good closed hood?
Paper Machine Closed Hood Design
1. Provide a closed high temperature environment, in order to paper dryer and reduce the exhaust volume, improve the efficiency of air hood exhaust heat recovery.
2. The closed hood must be convenient for the paper machine monitoring, operation and maintenance, and must be easily leading paper and replaced roller.
3. Closed hood in the high temperature and humidity, easy to cause condensation, the hood design must completely eliminate the hood top condensation dripping.
4. The gas in the hood is not distributed to the workshop as much as possible.
5. Closed hood should be able to adjust the paper machine longitudinal exhaust air rate to ensure the required exhaust air rate of paper sheet dryer parts.
6. Closed hood should take full account of lighting, fire fighting and other facilities to meet all aspects needs;
7. Closed hood in the paper shop occupies a large area, therefore, the closed hood appearance must be beautiful and durable.