Paper Pulp Equipment Drum Pulper Machine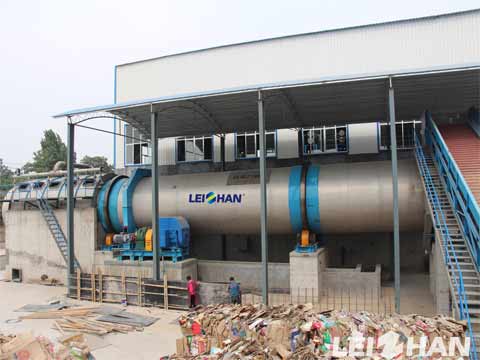 Waste paper pulping machine drum pulper is used for continuous gentle pulping and coarse screening of waste paper under high consistency in paper pulping line. And it can gently pulp under 14%-18% high consistency to uttermost maintain the physical property of fiber.
Main Specification Of Pulper
Type: ZG2500-4500
Drum Diameter: φ2500-4500mm
Capacity: 70-1800t/d
Working Consistency: 14-18%
This paper pulp equipment drum pulper is usually used behind of Chain Conveyor for waste paper pulping, and has the feature of low energy consumption, low rate fine fiber loss.
Drum Pulper has been ordered by many customers from overseas, and bring good profit for their pulp and paper making business. If you have interest with this paper pulp equipment or other question, free to contact us: leizhanpulper@gmail.com.