PCD Value And Paper Machine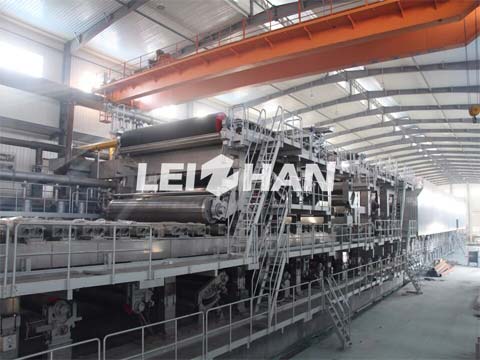 What can you think of to ensure the normal operation of the paper machine? Factories generally use a particle charge detector to determine the anionic trash content, or PCD value. Generally, the higher the absolute value of the PCD value, the higher the content of anionic trash in the pulp. Therefore, in actual production, it is correct to reduce the PCD value in white water.
How To Reduce White Water PCD Value
(1) Appropriate degree of closed circulation of white water.
(2) Regularly clean the entire system.
(3) Use filtrate membrane to treat filtrate wastewater.
(4) Super-efficient shallow air flotation technology is used to treat white water.
(5) Strengthen the selection and optimization of chemical additives in the wet end of paper machines.
(6) Add anion trapping agent and flocculant to the wet part of the paper machine.
Only by this way, can paper machine operate normally. Leizhan supply whole paper making line for paper recycle project. Any inquiry, please contact: leizhanpulper@gmail.com.