Pulp And Paper Refiner Machine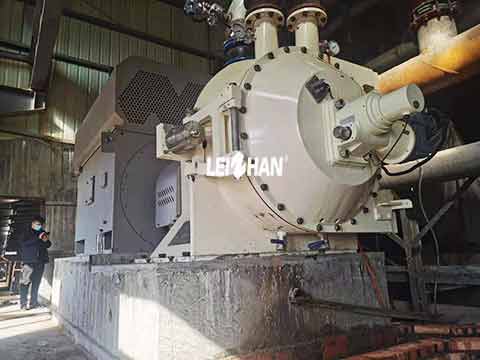 For paper mill, our pulp and paper refiner machine has been installed in paper making line. And customers said our refiner had advantages of excellent beating degree, less energy consumption, great cost, etc.
Pulp And Paper Refiner Machine Details
Equipment: double disc refiner
Model: RF series
Disc diameter: 20 – 58mm
Range of op.consistency: 3.5 – 6.0%
Suitable for various materials: wood pulp, mechnical pulp, chemcial pulp, waste paper pulp, etc.
Application: improve slurry beating degree to meet the paper making needs in paper mill production line.
Features: constant control system, acurate retract mechanism, etc.
Our pulp and paper refiner machine can be used in tissue paper mill, kraft paper mill, corrugated paper mill, paper board factory, etc. As a manufacturer, we have 40 years of experience and provide you with professional and responsible service.
Welcome to contact us for price and more information. Email: leizhanpulper@gmail.com