Pulp Chest Agitator For Paper Making Line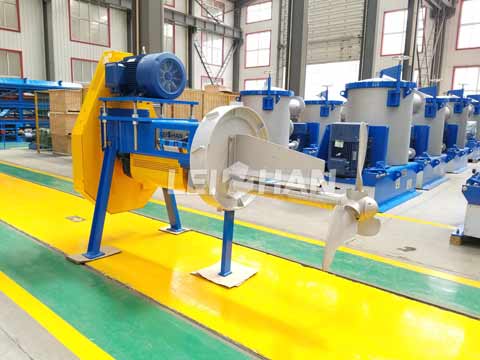 Our company supply advanced pulp chest agitator for paper making line. The agitator can help you get accepted pulp with low cost. Moreover, we provide full set of pulp and paper machine in paper making line, like hydrapulper, pressure screen.
Pulp Chest Agitator Details
1. Advanced blade design, strong thrust.
2. Ensure that the pulp components are evenly distributed.
3. The angle can be adjusted according to the slurry concentration.
4. The unit energy consumption is low and the operation is convenient.
5. Baffle design improves stirring efficiency and shaft protection.
In the market, most of paper mill will adopt pulp chest agitator in paper making line. And we also focus on this industry for more than decades. And our pulp machine also help you make more softer paper,  please free to email us. Our email: leizhanpulper@gmail.com