Pulp Machine Ragger For Paper Mill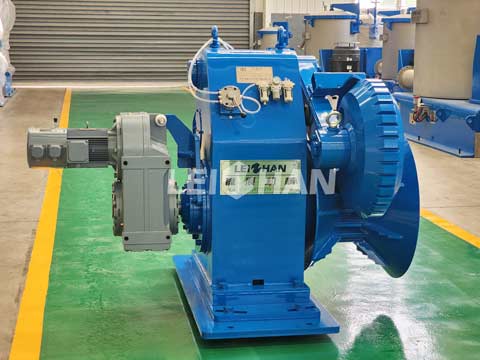 For paper mill, our pulp machine ragger mainly removing various kinds of twisting impurities in slurry like iron, wire, string, plastic, cotton yarn, etc. Leizhan can also supply you the whole set of pulp and paper machine.
Pulp Machine Ragger Details
1. The motor is directly connected with the reducer, the reasonable speed can be adjusted, and the operation is stable and smooth.
2. The pinch wheel of the ragger is controlled by an air cylinder, which can ensure that the rope is pulled out at a uniform speed.
3. The pulp machine ragger has high working efficiency, low power consumption, simple structure and convenient operation and maintenance.
If you are interested in pulp machine ragger for paper mill, please feel free to email us.
Our email: leizhanpulper@gmail.com