Ragger For Kraft Paper Making Line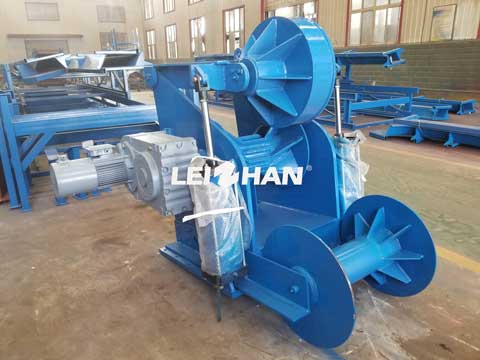 As we all know, pulping equipment ragger is very important in the kraft paper making process. The pulp machine ragger maily used for removing various kinds of twisting impurities in pulp like iron, wire, string, plastic, cotton yarn.
Information
1. As the auxiliary equipment of the pulper, the ragger can remove the impurities in the pulping process of the secondary fiber. Therefore, a recognized pulp can be obtained to make high-quality kraft paper.
2. The motor is directly connected to the reducer, the reasonable speed can be adjusted, and the operation is stable and stable.
3. The pinch roller of the rope winch is controlled by the air cylinder, which can ensure the constant pulling speed of the rope.
The ragger produced by our company has the advantages of high efficiency and good performance. Feel free to email us. Our email:leizhanpulper@gmail.com