Small Kraft Paper Mill Machinery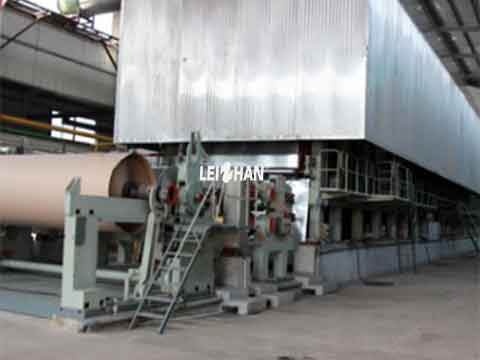 For small kraft paper mill, we provide complet set of machinery, including paper pulping system and paper machine in paper making line. The production capacity is from 15t/d to 50t/d.
Small Kraft Paper Mill Machinery Information
Raw material: waste paper, wood pulp
Output paper: kraft paper, liner paper
Production capacity: 15 – 30t/d
Trimmed width: 1575 – 2880mm
Basis weight: 80 – 220gsm
Paper pulp making line machine: chain conveyor, pulper, pressure screen, cleaner, agitator, etc.
In paper making line, we have stock preparation project and paper equipment. About small kraft paper mill machinery, our professioal will send quotation and deatils.
Welcome to email or message us. Email: leizhanpulper@gmail.com