Vibrating Screen In Paper Pulping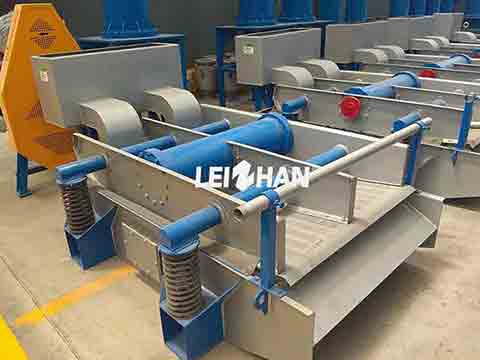 For paper making line, vibrating screen is used in paper pulping process. It has perfect effect and attractive price and a lot of people from paper mill choose this machine.
Vibrating Screen In Paper Pulping Line
Equipment: vibrating screen
Type: ZSK series
Application: used for screening and removing various impurities in pulp suspension.
Production capacity: 3.5 – 75t/d
Advantages: simple structure, easy maintenance, less cost, small footprint, high efficiency. Stable running, low noise.
Certification: ISO, CE, etc.
As a manufacturer, we have professional technology and strong strength. About this vibrating screen, you will get more details, such as its principle, quotation, specification, installation, etc.
In paper pulping line, we also provide whole set of equipment. Our enginner will design technical solution depend on your raw material and production capacity. For paper pulp and paper mill production line, welcome to email or message us.
Our email: leizhanpulper@gmail.com