Waste Paper Recycling Production Line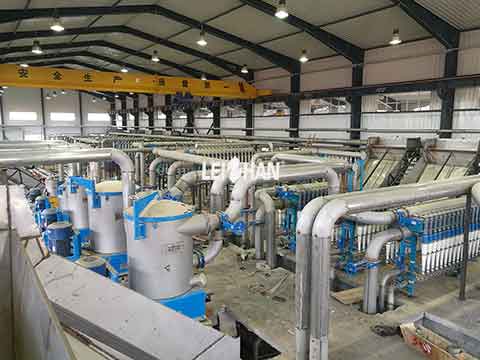 Waste paper recycling process can be used for paper making. In this connection, we have whole paper production line machine with waste paper as raw material for paper mill project. This contains paper pulping process and paper machine.
As we all know, waste paper has different types, like OCC, LOCC, AOCC, others. For that, we take an example from our customer's project in kraft paper mill, which is OCC paper pulping line.
Waste Paper Recycling Production Line Details
Raw material: waste paper
Paper project: kraft paper production line, cardboard paper making line
Production capacity: 120t/d
Note: if you have different production demand, we also have the equipment to meet it.
OCC Pulping Process
Chain Conveyor, D Type Hydrapulper, Incliner thickener, High density cleaner, 1st Stage mid-consistency coarse screen, Fiber separator, Reject separator, Mid Consistency Cleaner, Fiber Lip Screen, 1st Low Density Cleaner, 2nd Low Density Cleaner, 3rd Low Density Cleaner, 1st Stage Fine Screen, 1st Stage Mid-consistency Fine Screen, Incliner thickener, Double Disk Refiner
For waste paper recycling production line, our whole set of machine has been widely used in paper mill. In addition to this, our paper machine flow system benefits more for clients.
Welcome to contact us for price and details. Email: leizhanpulper@gmail.com